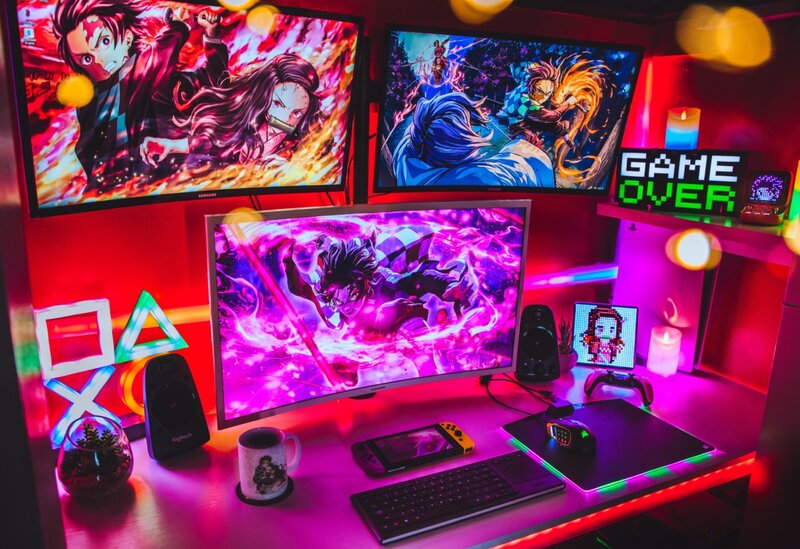 Gaming is a great leisure hobby and is more than just having fun enjoying video games. It is another type of hobby that reflects your choice in passion.
Gamers also develop many incredible gaming ideas to improve their gaming life. To learn more about gaming, you should continue reading to see what a gamer needs in his/her gaming room.
Mouse
Having a good gaming mouse will also bring many different benefits when you are in the gaming season in the long run. These computer mice produce little to no sound; no matter how you click them.
The best ones are available on the market and are produced with the best material and proper padding. It also comes in a wireless format. You should test out different mouse models that can fit your hand correctly for top performance.
Mouse Pad
It is also good to have a mouse pad in view to cut down the overall friction points because, if you don't, it will slow down your gaming movement and speed. Use a large playmat to get more freedom when searching for a good mouse pad.
Moreover, a good mouse pad will let you work conveniently and has fewer sensitivity features in different games. Large playmats are also good because they have different unique styles and illustrations.
Not only do these custom-made designers properly reflect the proper style and interest, but it is also excellent mouse pad that will enhance your gaming experience.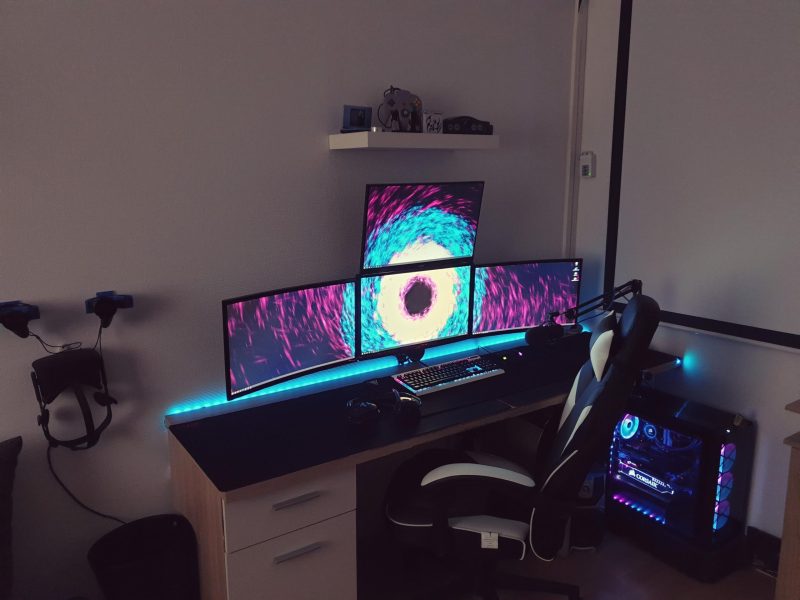 Gaming Chair
A good gaming chair with ergonomic features is also great for the gamer's health. If you play for long periods, the ergonomic gaming chair will comfort you and reduce the pain that affects your gaming experience.
You might feel that ergonomic chairs are something extra you do not need, but it is essential. The chairs are there to protect our backs. When we sit on these chairs, we know that there is proper padding, reclining features, and suitable cushion material to improve posture.
It also decreases the pain level so that you will not have a backache attack in the middle of your favorite game.
Mechanical Keyboard
A proper mechanical keyboard is excellent for video gamers, and it also has a rollover feature that lets these gamers press different keys simultaneously.
Some of the games needed to be bonded to the special keys, making the game more exciting and improving the game's performance as it continues. Fast and intense game combat needs the correct responses to ensure you win the final round.
These keyboards make gaming better for players, are more durable, and last longer.
Portable Hard Drives
Having a few portable hard drives is crucial, especially for gamers. Gamers can back up the stuff on their external hard disk if they want to save game data. The data is never lost if the computer crashes—a great way to ensure no data loss.
Takeaway
Now that you know the best gaming ideas for your gaming room, it is time to roll!